Renovating how machines learn.
Explore our powerful in-house AI tools to surge your business forward.
Accuro™

Personality Engine™

Correcto™
Accuro™ performs State-Of-The-Art data augmentation techniques to increase accuracy.
Accuro™ can be widely applied to data platforms for a variety of applications, ranging from marketing to customer service. In Accuro™ , the data gets processed through different "state-of-the-art" augmentation techniques for predefined NLP tasks like Sentiment Analysis, Topic Modeling, Machine Translation, Document Summarization, and much more.
Sentiment Analysis

Topic Modeling
Sentiment Analysis is a method that understands the text's underlying feeling whether it is positive, negative or neutral.
How does Sentiment Analysis work?
The Sentiment Analysis tool attempts to have the machine actually understand the sentence structure, context, and is more focused on the succession of a string of words. Using various techniques like the position of words, surrounding words, parts of speech, and phrases, scores are assigned to the text for which we want to compute the sentiment. After aggregating these scores, we get the final sentiment.
Automatically identify topics present in your text.
How does Topic Modeling work ?
Topic Modeling is the practice of using unsupervised learning to retrieve from a collection of documents the main topics (represented as a set of words).To do this, an NLP method is used in which each paper is modeled as multinomial subject distribution and each topic is modeled as multinomial word distribution. Each block of words is fed into the algorithm to produce the topic relevant to your text with certain probability.
Introducing personalities for Natural Language Generation.
What is Personality Engine™ ?
Personality Engine™ is capable of controlling different styles of personality and feelings, without losing fluency and while maintaining versatility that in any combination of differentiable models contributes to the generation of text. The model incorporates a pre-trained language model with one or more attribute classifiers that direct the generation of new text. These attribute models are small and easy to construct: a bag of words or a representation that defines the occurrence of words in a text snippet; and a linear discriminator, or a system that characterizes two or more groups of objects or events.
Choose prefix text and personality, scroll down to see results.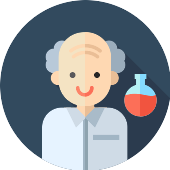 Scientist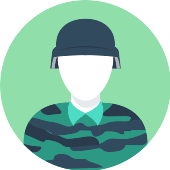 Military
Preacher
Politician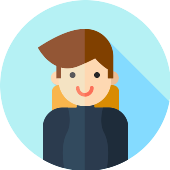 Optimist
Enjoy error-free writing.
It doesn't matter what level of writing skills you have, because there are no shortcuts to becoming a novelist overnight. Writing is a constant process of self-improvement. It's a never-ending process. But with Correcto™ you can write like a novelist and enjoy writing for whatever purpose it is. Correcto™ corrects grammatical errors, spelling mistakes & punctuation errors.
Spelling Engine

Punctuation Engine

Grammar Engine
Don't let spellings get in your way.
What does Spelling Engine do ?
Spelling Engine corrects your typos and spelling mistakes based on the context of a sentence with unmatched accuracy. First,it converts your sentence into numbers that can be understood by a machine learning model, then it uses its knowledge base to correct sentence by replacing correct words that are contextually similar.
Because there's a difference between "Caution! Pedestrians slippery when wet" & "Caution pedestrians! Slippery when wet."
What does Punctuation Engine do ?
Punctuation Correction is a classic sequence to sequence task, so our Punctuation Engine uses sequence to sequence model with attention layer to correct punctuation mistakes. Our Punctuation Engine segments text into sentences and for each sentence it performs punctuation correction. At the end, it joins each sentence to return the original text.
Our Grammar correction engine is based on a sophisticated AI system that uses combined concept of language model and grammar rules.
What does Grammar Correction Engine do ?
Two principles-language model and grammar rules-form a basis for each grammar correction system.The language model provides context to distinguish between words and phrases that sound similar, while statistical inference based on large quantities of data may be helpful in discerning such trends, clear rules are used to distinguish grammatical errors more specifically at other times. Our Grammar correction engine is based on a sophisticated AI system that uses combined concept of language model and grammar rules.
Our State-Of-The-Art products with cutting-edge technology helps in improving model performance.
Our products are easy to integrate in production pipelines without affecting workflows.
Apart from saving your time and money, we make sure that our products are reliable on edge-cases.